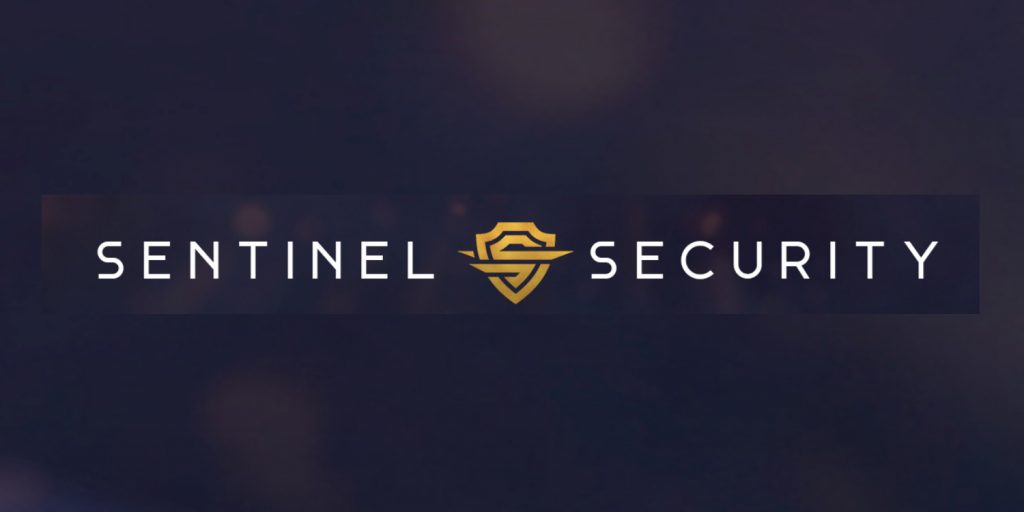 Dark and dangerous Killian Hawke leads his team of security experts — former military, CIA, and international law enforcement agents — who will stop at nothing to save the day…and a woman in danger.
Are you ready for another Sentinel Security adventure? It's finally tech goddess Hex's turn, and she's tangling with a hot, dangerous deep-cover CIA spy.
She's the genius hacker known as Hex.
He's a ghost—the deep-cover spy known only as Shade.
They generate a dangerous level of white-hot sparks, but he needs her help on a deadly mission.
Pre-order: Hex will be available for pre-order the Sunday before release day (11th June)
Audiobook: It is going straight into audio production with narrators Stella Bloom and Teddy Hamilton. Look for the completed audio around August.
Is this the last Sentinel Security story? It is for now. I still have a couple of Sentinel Security story ideas floating around, so I don't think it's goodbye forever.
Take a look at the cover and blurb below, and scroll down to enter my Hex Cover Reveal Giveaway to celebrate. I'm giving away a full signed set of Sentinel Security paperbacks.
Hex
Sentinel Security #6
Release date: Thursday 15th June 2023
She's the genius hacker known as Hex.
He's a ghost—the deep-cover spy known only as Shade.
They generate a dangerous level of white-hot sparks, but he needs her help on a deadly mission.
Jet "Hex" Adler loves being a goddess of all thing tech. She provides her team at Sentinel Security with intel and comms, and she's good at it. No, brilliant. Sure, sometimes it's hard to be stuck in the office while her guys are in the field, but computers, tech, and drones are her thing. If only she had the same luck with men.
And that does not include a certain hot, cocky, annoying spy.
Cain aka Shade is dedicated to his country. He does the hard, dangerous work so others don't have to. He came from nothing, he's alone, unattached. A man like him has nothing to lose. For Cain, life is always about the mission. It can never be about a certain small, smart, feisty hacker.
But now he needs Jet for an important assignment to stop high-tech drone schematics falling into enemy hands.
Of course, Jet will do anything to help save the world…okay, not the entire world, but a lot of innocent lives. Even if it means going undercover with the man who knows how to push every one of her buttons. But as they work together, dodging danger and bad guys, their scorching attraction explodes…and Cain will realize that for the first time in his life, someone is more important to him than his mission.  
Excerpt from Excalibur (Sentinel Security #5) featuring Jet and Cain
The pair were sitting at the back of the aircraft. Shade had his shirt off, and…wow. Addie loved Bram—his wide chest, strong body, smattering of red hair. But Shade was every woman's fantasy. Bronze skin taut over smooth, hard muscles, and too many ridges on his abdomen to count.
Hex was standing beside him in dark jeans and a red, long-sleeved T-shirt. The woman was working on the cut high up on Shade's muscular bicep.
"That tickles," Shade said.
"Quit complaining, or I'll glue your lips together." Hex brandished the tube.
Addie bit her lip to keep from laughing.
Shade's voice lowered even more. "I think you'd prefer I use my lips to do other things."
Hex leaned closer, and Shade's gaze locked on her.
"Hold still," she said.
"F**k you smell good, Jet."
Addie saw Hex freeze.
"Shut up, Shade." Hex's voice was an unconvincing whisper.
Suddenly, the man yanked her into his lap.
"If you tear that glue—"
Shade's mouth cut off her words.
Addie grinned and slapped a hand over her mouth.
"What are they doing now?" Bram muttered.
"Shh," she said.
Hex slid her hands into Shade's hair, pulling it out of its bun. Her moan mingled with his groan.
God, they looked good together. Tiny Hex against the big, bad spy.
"Addie." Bram stepped forward, crowding her. When he saw Hex and Shade, he scowled. "F**k."
Unfortunately, Bram's voice was loud enough for the kissing pair to hear.
Hex wrenched her mouth off Shade's and leaped to her feet. She shot Addie and Bram a glance, smoothing her hands down her jeans. Then she glared at the spy. "Do that again, and I will hack your bank account and drain it."
Shade grinned at her, cocky as hell. "Which one?" "All of them." She threw the tube of medical glue at him, then stalked up the aisle of the jet.
Hex Cover Reveal Giveaway
To celebrate the Hex cover reveal, I have an entire set of signed Sentinel Security paperbacks to give away. ONE winners will receive all six paperbacks in the series.
The giveaway will be open for a week and open internationally. TIP: If you are having trouble entering via Rafflecopter or get an error, please try clearing the cache on your browser or try opening in a different browser (and if you're still having trouble, just email my assistant Deanna – assistantdeanna (at) annnahackett (dot) com)
a Rafflecopter giveaway