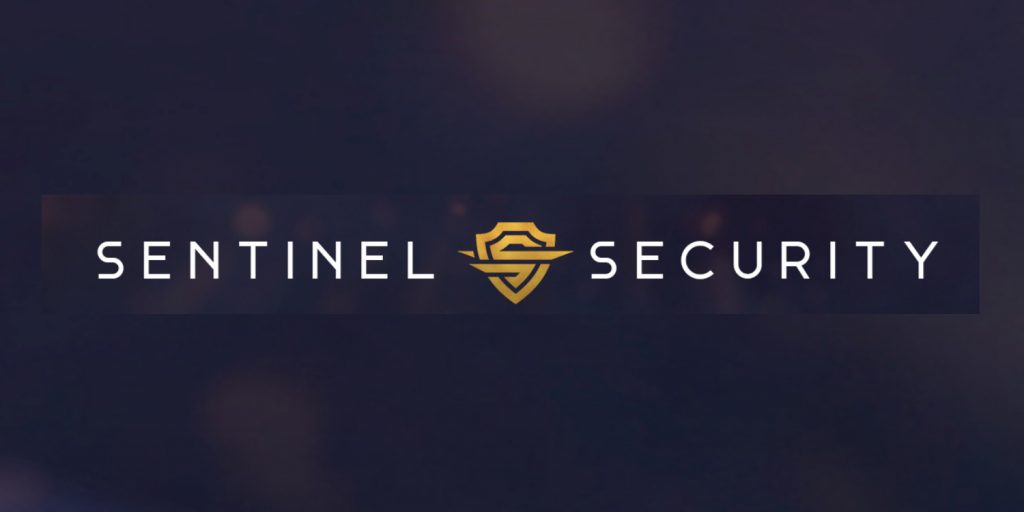 Dark and dangerous Killian Hawke leads his team of security experts — former military, CIA, and international law enforcement agents — who will stop at nothing to save the day…and a woman in danger.
It's time for another Sentinel Security adventure! This time we head back to New York as big, grumpy Bram "Excalibur" O'Donovan finally finds the woman he's been searching for. The woman who he shared an intense ten nights with before she disappeared from his life without a trace.
He never should have touched her.
She's beautiful, sweet, and all sunshine. He's too old, too rough, and too grumpy.
Now she's pregnant with his baby and in danger, and there is nothing he won't do to keep her safe.
Pre-order: Excalibur will be available for pre-order the Sunday before release day (23rd April)
Audiobook: It is going straight into audio production with narrators Stella Bloom and Teddy Hamilton. Look for the completed audio around June.
Take a look at the cover and blurb below, and scroll down to enter my Excalibur Cover Reveal Giveaway to celebrate. I'm giving away signed Sentinel Security paperbacks.
Excalibur
Sentinel Security #5
Release date: Thursday 27th April 2023
He never should have touched her.
She's beautiful, sweet, and all sunshine. He's too old, too rough, and too grumpy.
Now she's pregnant with his baby and in danger, and there is nothing he won't do to keep her safe.
All Adaline Harris ever wanted to do was escape her small town and make it as a ballet dancer in New York. But luck is never on her side. Just when she's found the big, gruff man of her dreams, he ghosts her…leaving her with a broken heart, pregnant, and unable to dance. Oh, and added to that, someone is sending her creepy notes.
But then Bram O'Donovan walks back into her life, takes one look at her, and sweeps her into his brawny arms.
Bram "Excalibur" O'Donovan knows he's rough, curt, and isn't good with people. The military suited him just fine, and now, so does working for Sentinel Security. He never expected to have a chance with sweet, gorgeous Addie. The week he spent in her bed was the best week of his life…until she disappeared without a trace.
Finding her working in a bar and pregnant with his baby is a shock.
But after discovering Addie thinks he abandoned her and that someone is hunting her, Bram is determined to uncover what's going on. Someone is trying to keep them apart, and wants her for themselves. Bram will go all out, and use all his dangerous skill set, to keep Addie safe, and claim her as his, once and for all.
Excerpt from Steel (Sentinel Security #4) featuring Bram and his heroine Addie
Suddenly, Bram jerked to his feet, his chair scraping on the floor.
Killian followed the man's gaze. A pretty, tall blonde who looked familiar stood near the bar, wearing an On the Rocks uniform. She was talking with one of the other servers.
"Oh, shit," Devyn said.
"Who's that?" Killian asked.
"I suspect that's Addie. A dancer friend of your sister's."
Killian remembered now. The blonde dancer had also been snatched by the Russian businessman who'd abducted Saskia.
"She's the reason Bram's been extra grumpy these last few months," Devyn murmured.
Killian's brows drew together. "He told you this?"
"We saved each other's lives, Killian. We're BFFs now."
The idea of Bram having a BFF didn't compute.
Suddenly, Addie stepped out from behind the bar, turned her head, and caught sight of Bram.
All the color drained from her face, and she swayed a little.
Bram made a choked, inarticulate sound.
Probably because Addie's green apron covered a small but noticeable baby bump.
Oh, hell.
Suddenly, Addie moved, running behind the bar and dashing through a doorway.
A second later, Bram strode across the bar, shouldering several people out of his way, and followed her.
"What's going on?" Hex asked, a bewildered look on her face.
Everyone was staring after the big man.
"Well." Devyn sipped her drink.
"I think I'll need another whiskey," Killian muttered.
"Bram found Addie," Devyn said.
"Adaline Harris?" Hex frowned. "The woman who was abducted with Saskia? He asked me today to find her."
Devyn nodded. "She's the reason he's been a bear lately."
"Oh," Hex breathed. "Bram and the pretty, blonde dancer?"
Killian sat back in his chair. He suspected Bram was going to need their help. "She looked like she was a couple of months pregnant."
"Bloody hell," Bennett muttered.
Hadley and Gabbi gasped. Lainie blinked while Hex goggled. Matteo and Nick traded a look.
"Oh my God," Hex said.
The team broke into several conversations at once.
Devyn leaned in. "Never a dull moment around here."
Killian sipped his whiskey again. "Yes."
She took his glass and took a sip for herself.
Excalibur Cover Reveal Giveaway
To celebrate the Excalibur cover reveal, I have some signed Sentinel Security paperbacks to give away. THREE winners will receive a signed paperback of their choice.
The giveaway will be open for a week and open internationally. TIP: If you are having trouble entering via Rafflecopter or get an error, please try clearing the cache on your browser or try opening in a different browser (and if you're still having trouble, just email me!)
a Rafflecopter giveaway