Today I have not one but TWO new covers to show to you!
In November, I am very excited to have the final Galactic Kings story for you *and* a Treasure Hunter Security/Team 52/Norcross Security crossover novella.
So soak in all the cover goodness and scroll on down to enter my signed paperback giveaway to celebrate.
Mission: Uncovered
Treasure Hunter Security/Team 52/Norcross Security
Release date: 1st Nov 2022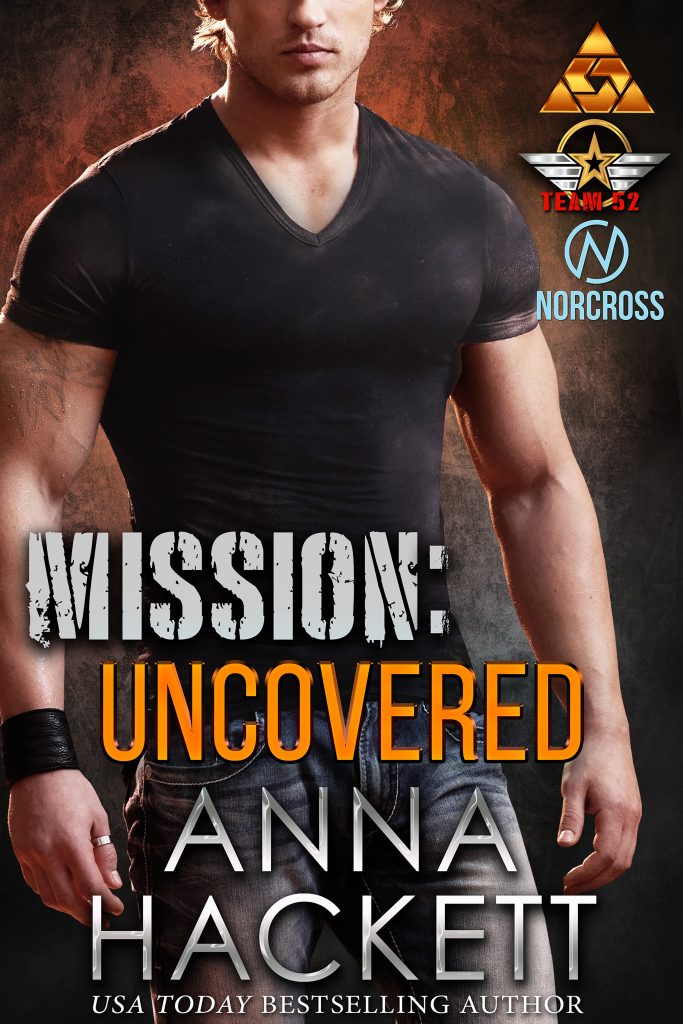 Amber Butler is out to prove herself: to her sister, herself, and especially to her bosses at Treasure Hunter Security. If her mission involves trekking into the desert with someone from the covert black ops Team 52, she'll do it.
But what she doesn't expect is for that someone to be her smoking hot Vegas one-night stand.
I just *loved* writing this story. I loved Amber and her protective hero (who is a new Team 52 recruit). And I loved seeing favorite characters from Treasure Hunter Security, Team 52, and some of the Norcross men again. You don't have to have read all the series to enjoy the novella, and if you have read them, then I hope you have fun re-visiting old friends.
This action-packed crossover novella will be releasing on the first of November and will be free as part of the Protector Romance Book Club.
All you have to do is sign up for the book club. You'll get my novella in November and another free book featuring a protector hero from another author in December.
Mission: Uncovered will not be available for sale at the moment, and to start will be exclusive to the book club.
Sign up for Mission: Uncovered here:
Conqueror
Galactic Kings #4
Release date: 8th Nov 2022
Are you ready to head back to the Sarkany System?
Three powerful warrior kings, all brothers, are united in the fight against their power-hungry father, Zavir. They'll do everything to protect their planets, their people, and the women from Earth they've fallen in love with.
I am so thrilled to share the final Galactic Kings book with you soon. Conqueror is the story of dark, intense Conqueror Graylan Sarkany, the ruler of the planet of Taln.
It's time for the final showdown with Rhain, Brodin, and Graylan's power-hungry father, Zavir. Graylan's only focus is protecting his people and defeating his father, until he meets a tough, feisty survivor from Earth…
Evie Mason has survived two years in alien captivity. She's free, but she can't return to Earth and her captors have changed her…left her with a volatile power she isn't sure she can control.
On top of the fear and nightmares, one man ignites a desire she's not felt in so long–one dangerous, powerful alien conqueror.
Conqueror Fast Facts:
Release date: Ebook and paperback will be out on the 8th Nov 2022
Pre-order: There will be a short pre-order which should be live around Friday the 4th Nov.
Kindle Unlimited: It will be available in KU.
Audiobook: Look for the audio early in the new year – narrated by Vivienne Leheny and Stephen Dexter
Conqueror Cover Reveal Giveaway
To celebrate the double cover reveal, I have a special giveaway. ONE lucky winner will win a signed copy of Overlord *and* a special hardback edition of my author buddy Lana Pecherczyk's fantasy romance. TWO winners will also get a signed copy of either Emperor or Captain of the Guard. Enter using the Rafflecopter below — only do the options you want.
a Rafflecopter giveaway