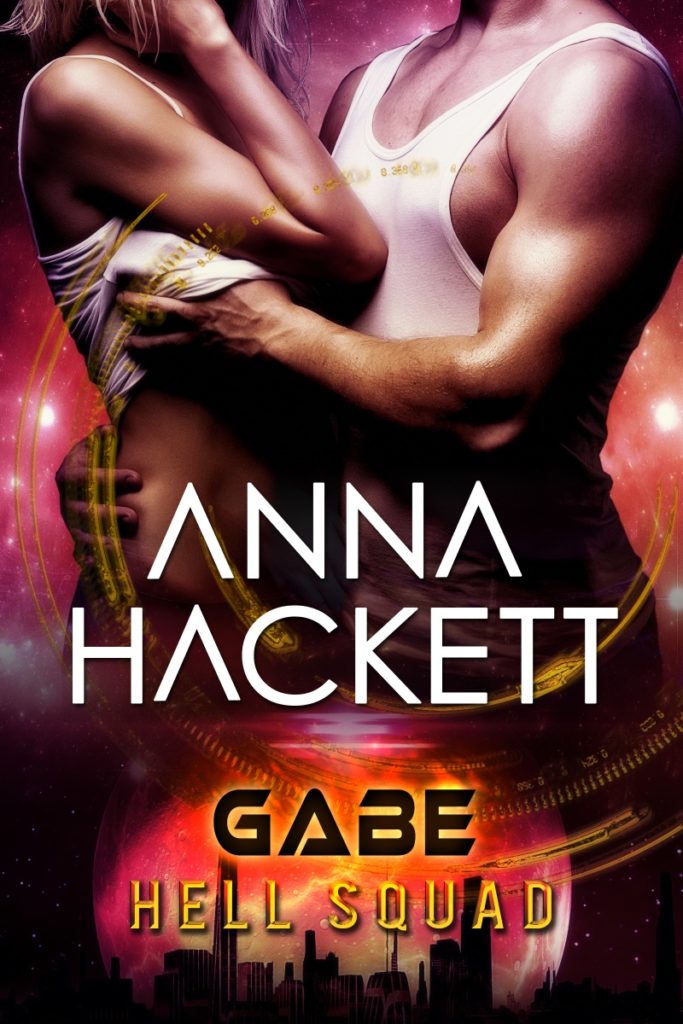 Hell Squad soldier Gabe Jackson has lost everything that mattered, including his twin brother. Now he just wants to kill the invading aliens anyway he knows how…and he knows a lot of ways. Previously part of a secret Army super-soldier project, he's faster, stronger, deadlier…but on the inside, he's a mass of rage, and pain, and grief—all waiting for a chance to drag him under. Until he finds her.
Dr. Emerson Green had her life planned: thrive in the high-stress environment of the ER, build her career, have a great life. Then the raptor alien invasion happened. Now she's the head of the medical team for the secret base sheltering human survivors outside of Sydney. She's also in charge of patching up the soldiers who get too close to raptor claws. She'd never planned for this…and she'd never planned for sexy, brooding Gabe Jackson.
As Emerson uncovers clues to the aliens' secret plans for the human race, she and Gabe collide in a storm of volatile passion. But the brooding soldier is as stubborn as he is silent, and Emerson knows she must convince him to reach out to her…because Gabe is a ticking time bomb about to go off.
VIP Mailing List
Want a free box set of my books?